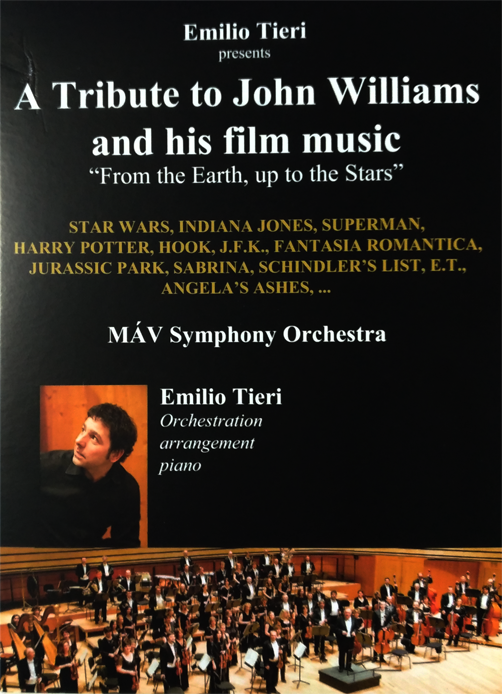 Emilio Tieri con Orchestra Sinfonica
Tutti i brani del concerto sono orchestrati e arrangiati da Emilio Tieri.
Per questo progetto collabora con varie orchestre sinfoniche e suona il pianoforte.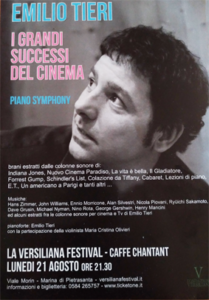 Piano Solo
– "Movie Rhapsody in black and white"
– "I grandi successi del cinema"

Il programma dei due concerti comprende le più famose colonne sonore da film.
"As time goes by" da CASABLANCA
"Lezioni di piano" di Michael Nyman
"Tema di Sabrina" di John Williams
"Amarcord" di Nino Rota
"Memphis Stomp" di Dave Grusin da The Firm
"Il meglio di Ennio Morricone"
"Ballade n. 1 op 23" di Chopin da The Pianist
"Merry Christmas Mr. Lawrence" di Ryuichi Sakamoto


"Georgia on my mind " da Ray
molti altri…………..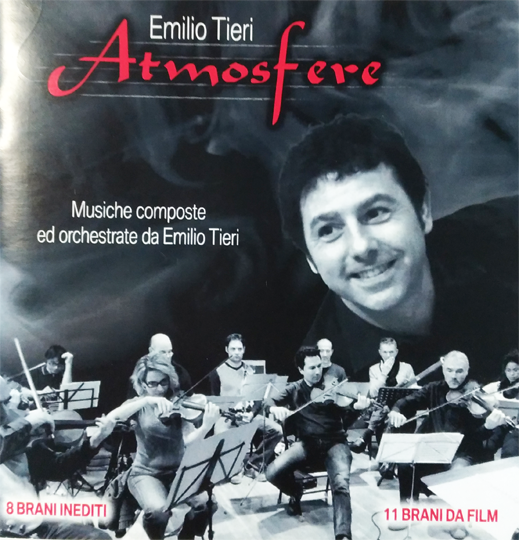 "MOVIE ATMOSFERE"
Il concerto comprende alcune colonne sonore originali composte e orchestrate
da Emilio Tieri, dai lavori per TV, Cinema e Teatro.
"NOTTE DA OSCAR"
Notte da Oscar (Colonne Sonore – Pianoforte)
giovedì 15 marzo 2018 dalle ore 21:00 alle ore 23:00
Cinema Comunale Pietrasanta
Piazza Duomo 14, 55045 Pietrasanta