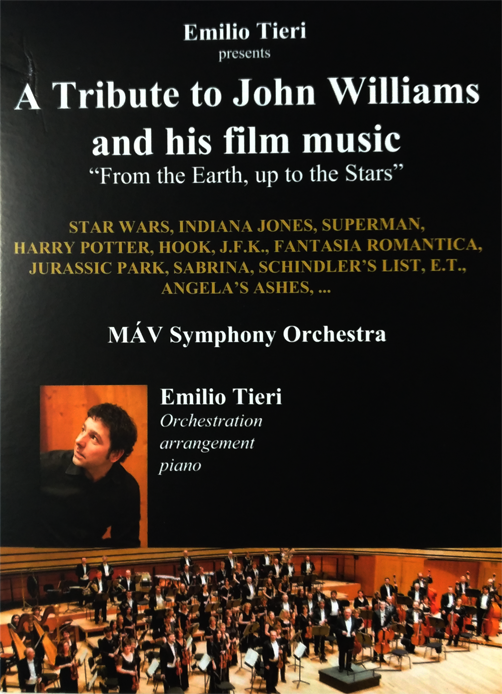 Emilio Tieri with

Symphony Orchestra



All pieces of the concert had been orchestrated and arranged by Emilio Tieri.
For this project he collaborates with various symphonic orchestras; he also plays piano.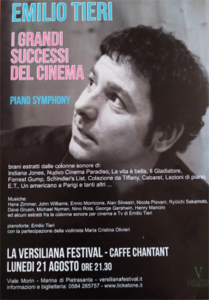 Piano solo
– "Movie Rhapsody in black and white"
– "The cinema great hits"
These two concerts are about the best soundtracks.
" As time goes by " from CASABLANCA
" Lezioni di piano" by Michael Nyman
" Theme From Sabrina" by John Williams
" Amarcord" by Nino Rota
" Memphis Stomp" by Dave Grusin from The Firm
" The Best of Ennio Morricone"
" Ballade n. 1 op 23 " by Chopin from The Pianist
" Merry Christmas Mr. Lawrence " by Ryuichi Sakamoto
" Gerogia on my mind " from Ray
and many others…………..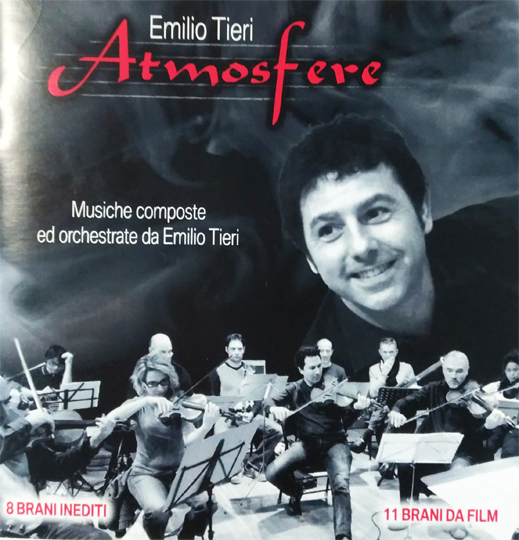 "MOVIE ATMOSFERE"
The concert is about some original soundtracks composed and orchestrated
by Emilio Tieri from Cinema, TV and Theatre.
"NIGHT FROM OSCAR"
Oscar Night (Soundtracks – Piano)
Thursday 15 March 2018 from 21:00 to 23:00
Cinema Comunale Pietrasanta
Piazza Duomo 14, 55045 Pietrasanta